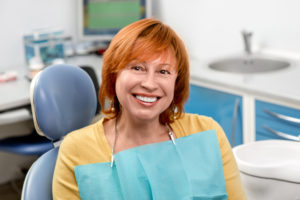 If my years in the dental field have taught me anything, it's the fact that humans have more in common than we sometimes think. For example, almost everyone has some level of anxiety related to the dentist. In fact, the words "open wide" can strike fear into the hearts of even the toughest men and women. And when this fear gets in the way of solid oral health, we've got a problem — that's why I'm proud to be known as the sedation dentist Dallas can trust, too.
If you think you could stand to be a little more relaxed throughout your next dental procedure, keep reading to learn more about the sedation options we offer at Dale Greer DDS.
Dr. Greer Is the Sedation Dentist Dallas Trusts
At our dental office on Forest Lane, we firmly believe that life is too short to worry about dental fear — but it's too long to go with damaged or decayed teeth. That's why we offer our patients excellent care with sedation dentistry. We've already helped so many neighbors in Dallas overcome their anxiety with the following three options… will you be next to enjoy healthier teeth with relaxing dentistry?
Nitrous Oxide
Also known as laughing gas, nitrous oxide is a wonderful options for patients suffering from mild to moderate dental fear. It's administered with a nasal mask, helping you to achieve a relaxed state during your dental procedure. One of the best things about nitrous oxide is the fact that once your treatment is complete and we remove the mask, its effects wear off immediately, allowing you to go on about your day as normal.
Conscious Sedation
Conscious sedation offers our patients a deeper state of relaxation while still remaining awake. This choice is best for those suffering from moderate to severe anxiety, or anyone undergoing long procedures in just one visit to Dr. Greer. To achieve the relaxed state with conscious sedation, you'll take a prescribed pill orally about an hour before your procedure. By the time you're settling into the dental chair, its effects have taken over — and you're completely relaxed and removed from the sights, smells and sounds of the dental office.
IV Sedation
The deepest form of sedation we offer is without a doubt IV sedation. This option is reserved for those suffering from the most extreme anxiety, or for patients with severe disabilities. IV sedation is carefully performed in our office by an experienced MD Anaesthesiologist.
Interested in Relaxing in the Dental Chair?
If you'd like to experience the difference sedation dentistry can make, please don't hesitate to contact the North Dallas office of Dr. Dale Greer. We're here to help you maintain excellent oral health, free from the anxiety and fear that the dental office can trigger. Call us to schedule your appointment for sedation dentistry today!