Charity & Missionary Work
Dr. Greer loves his profession. He feels fortunate that his career fits his personality so well. At age thirteen he had a talk with his mother at the breakfast table in their Oak Cliff home. At that time, he decided to be a Dentist when he grew up. He maintained his focus through high school and completed his university studies in three years prior to entering dental school. At twenty-four years old he graduated from Baylor College of Dentistry completing dental school in just three years also.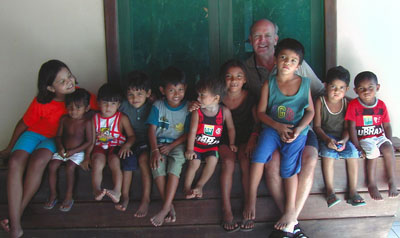 Dentistry has been good to Dr. Greer. It has been a blessing for him and his family. Because of this, he feels a natural sense of obligation to "give back". Throughout his career he has donated his time, services, and expertise for those in need.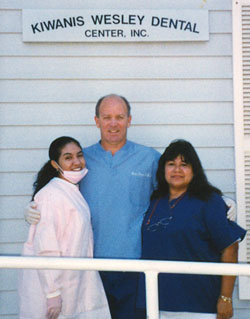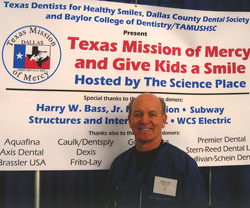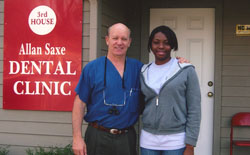 The adjoining photos show Dr. Greer in Brazil working with the indigenous Indians of the Amazon. Other photos are with local charity events and clinics. The Allen Saxe clinic, a Christian based organization, is a part of "Mission Arlington". The Kiwanas' Wesley Dental clinic, sponsored by the Kiwanas Club of Dallas, is located in deep East Dallas, and the Texas Mission Of Mercy (TMOM) event is held in Dallas each year.
Dr. Dale Greer provides dental care for victims of domestic violence at The Family Place. His wife, Kim Greer is a board member of the organization. Their mission is to "empower victims of family violence by providing safe housing, counseling, and skills that create independence while building community engagement and advocating for social change to stop family violence."