Dentures – Dallas, TX
Get a Complete, Beautiful Smile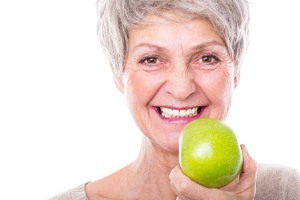 Your teeth are designed to last forever, but that doesn't happen for everyone. Tooth loss is still a prevalent problem, despite the latest innovations in dentistry. If you are missing several or all your teeth, a beautiful smile it's the only thing you have lost. Your confidence and quality of life also took a hit. We can turn back the clock and restore a stunning, functional smile with dentures in Dallas. They have a bad reputation for looking and feeling fake, but they are more realistic than ever using advanced dental technologies and materials. We can give you the smile you deserve with high-quality dental prosthetics.
Who is a Good Candidate for Dentures?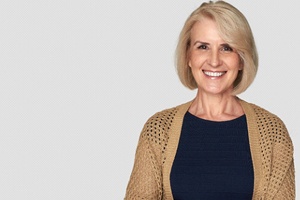 We strive to save every tooth, but there are situations when it's best to have your teeth replaced, such as from severe infection or tooth decay. If several or all your teeth are compromised or missing, you might be a candidate for dentures. You'll require a thorough examination by your dentist in Dallas to assess your smile and learn more about your goals. Dr. Greer will create a personalized treatment plan to rehabilitate your mouth. Depending on your needs, you may need preparatory work, such as tooth extractions or periodontal therapy.
Types of Dentures
You have more options than ever to treat your tooth loss. Our office offers both traditional methods and implant-retained solutions. Dr. Greer will explain which will best fit your needs and preferences, including:
Partial Dentures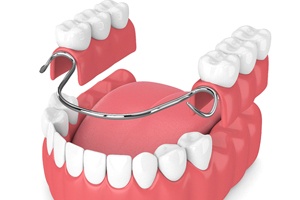 Patients who have a few healthy teeth may be a candidate for a partial denture. Unlike a fixed bridge, it can be used to treat nonconsecutive tooth loss. Prosthetic teeth are carefully crafted to match your natural smile. They are affixed to a gum-colored base that has a metal framework, which allows it to clip or clasp in place to look natural.
Full Dentures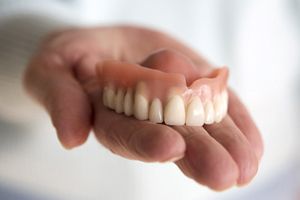 Full dentures have been used for generations to treat complete tooth loss in an arch. Dr. Greer will take an impression of your mouth to craft an acrylic base. It's made of durable, comfortable material while also providing a foundation for your replacement teeth. They are designed to meet your exact specifications to get the smile you want. The denture is held in place using suction or an adhesive.
Implant Dentures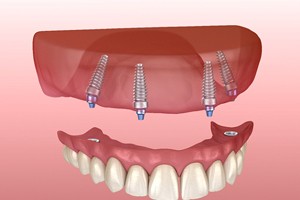 As an alternative to a traditional denture, you might be a candidate for dental implants. 4 to 10 implant posts anchor your denture to your jawbone to enjoy unmatched support and stability. This method replaces the roots of your teeth as well to gain many benefits not possible using a conventional denture. Your new smile can last for decades with the proper care.
The Benefits of Dentures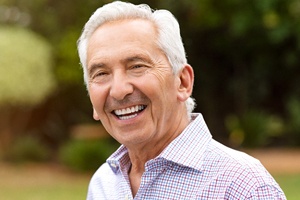 Missing teeth is more than just an aesthetic issue. You can avoid the complications of tooth loss and experience the benefits of dentures, including:
Stop feeling embarrassed by your tooth loss. Contact our office today to rebuild a stunning smile with dentures.