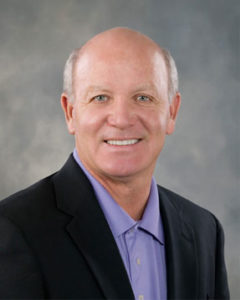 For those of you who reside in the 75230 zip code, Dr. Dale Greer is the dentist that can beautifully transform your smile. He, along with our entire dental staff, have a passion for dentistry that shows in each service we provide for our patients. Our Dallas, TX office has treated many patients throughout the Metroplex and we want you to experience our services firsthand! For those of you who have never been to our office, we'd like you to visit us. If it isn't our convenient location and helpful hours that grab your attention, our professional services surely will. We arrive at the office every day with one goal in mind – to give you the most beautiful smile of your life. Dr. Greer is the dentist North Dallas patients should see for gorgeous results.

Our Location is Convenient and The Hours Are Great
We're located just east of the Dallas North Tollway and south of 635. We're nestled right at the corner of Forest Lane and Preston Road. It's easy to find and convenient for patients who live close by. It's a very busy area with constant hustling and bustling, so it's best to get to your appointment early because you never know if traffic is going to be a mess. Considering the recent construction on 635, traffic will be rough.
We're open Monday through Wednesday from 7:30 a.m. to 4:30 p.m. and Thursday from 7:00 a.m. to 3:00 p.m. Fridays are for administrative staff only so you can enjoy your Fridays! It doesn't just stop at our convenient location and helpful hours – our staff is what makes our dental practice tick. We recruit only the best dental professionals and it shows. There's nothing more welcoming than a friendly face and a simple "hello" when you walk through our door. We want nothing more than for you to be comfortable and relaxed throughout treatment
Our Dental Services
In order to get a beautiful smile, a dental office has to offer a slew of dental services. We are that dental office, and our services can get your teeth looking and feeling like brand new. Beautiful smiles are what we do best, and in order to receive the best results, you have to offer the best services.
General Dentistry:
Implant prosthodontics
Crowns and bridges
Full-mouth esthetic (Occlusual rehabilitation)
Inlays and onlays
Conventional restorations/fillings
Bite balancing and bite guards
TMJ and headache therapy
Third molar and wisdom teeth extractions
Cleanings
Gum therapy
Digital X-rays
Infection control
Cosmetic Dentistry:
Teeth whitening (in-office & at-home)
Porcelain veneers
Recontouring
Direct-resin veneers
Sedation Dentistry:
Nitrous oxide
Sleep dentistry
IV Sedation
The Levels of Dental Care
Our levels of dental care are broken down into four categories of wellness dentistry:
Complete: patients who are committed to keeping their teeth for the rest of their lives by practicing excellent home care.
Cosmetic: These patients want their smiles to look amazing so their confidence and self-esteem don't suffer.
Remedial: These patients receive treatment every few years and aren't motivated to take care of their smiles.
Emergency: These patients go to the dentist when it's necessary, such as when a dental emergency arises.
Whether you live in Farmers Branch, Carrollton, Plano, Richardson or Allen, we can help you achieve amazing results that you can enjoy for the rest of your life.
Schedule an Appointment
If you would like your smile to look and feel like a million bucks, we invite you to come see us in Dallas, TX. We're proud to offer professional dentistry services to patients from all over the area. Trust your teeth to us!