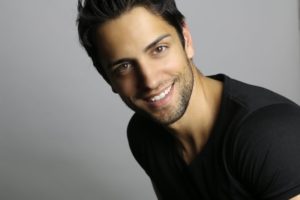 You've been living with some flaws in your smile for a while, but now you're ready to do something about it. There's one small problem, though – you don't have a trusted cosmetic dentist in North Dallas to work with. With so many professionals to choose from, how do you identify the best one for you? Continue reading to learn about the questions that you should consider, that will help you make the right decision.
What is Cosmetic Dentistry?
Cosmetic dentistry is the banner for dental treatments that seek to improve the aesthetic quality of your mouth, teeth or gums. It is quite significant in enhancing patients' overall wellness, simply by increasing their self-esteem.
This is corroborated by studies that show that the better you feel about yourself, the more improved your immune function will be. Furthermore, you'll benefit from less stress hormones being present in your bloodstream, which is also associated with having more confidence.
What Should You Ask Your Prospective Cosmetic Dentist?
Here are a few topics that should come up when you are chatting with your prospective dentist:
Training – One way to overcome any apprehensions you may have and to protect yourself is to inquire about the dentist's training. Does he or she have the skills and knowledge necessary to successfully perform the work you need done?
Associations – It's a plus to work with a professional who maintains association with his or her colleagues, because it demonstrates his or her willingness to still learn and stay abreast of the latest developments in the field of dentistry.
Evidence of Results – Ask the dentist if he or she has any before-and-after pictures of his or her work. There's nothing like being able to look at real results to give you the confidence you need to work with a new professional.
Reviews – It also pays to take a peek at your new dentist's reviews. Reading what other people have to say is another big piece in being able to feel comfortable with working with the dentist.
Scheduling – Will your schedule and that of your new dentist fit so that you can get the work you need done? It's worthwhile to consider this before moving forward.
Payment Options – It's always important to be sure what the payment obligations are and the different options available. Thus, you can plan accordingly with no surprises.
Moving Forward
The process of moving forward is simple. You just need to give your dentist in North Dallas a buzz to schedule a consultation, so that you can come in and get a feel for the atmosphere and ask any questions that you may have.
Soon, you'll be living with a newly perfected smile!
About the Author
A graduate of the Baylor College of Dentistry, Dr. Dale Greer is an authority on cosmetic dentistry. A member of the Academy of Cosmetic Dentistry, he lectures on the subject of smile design, writes articles and still provides his patients with compassionate and precise care, leaving them feeling like brand-new people. Dr. Greer can be reached for more information through his website.