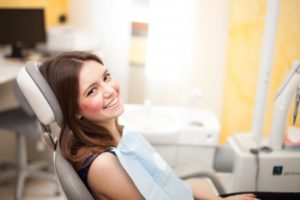 The condition of your smile is not just important to feeling better about yourself. According to recently conducted research, it also plays a significant role in how people respond to you. The study found that for most people, the first trait they'll notice is the condition of your teeth, so if you have smile flaws, how can you find the right cosmetic dentist in North Dallas to provide the treatment you need? Read on to learn 6 steps for locating a specialist who can deliver the smile of your dreams!
Step #1 – Seek Referrals
One of the reassuring ways to make a decision on a cosmetic dentist to work with is to see or hear what other patients have had to say about the services they've received. Many times, you'll be able to find such information on the cosmetic dentist's social media or other online sites where patients can leave comments and rate their experience.
Step #2 – Look for Examples of Their Work
It's especially important for a cosmetic dentist to have some examples of his or her work. By reviewing several before-and-after photos, you can get an idea of the complexity of care that the professional offers and the type of results you can expect.
Step #3 – Review the Dentist's Credentials
The cosmetic dentist you choose to work with should be educated from an accredited institution, and he or she should have the experience necessary to provide the type of care you need. Also make sure the professional has received advanced postgraduate training to further hone his or her skills.
Step #4 – Check for Professional Memberships
Find out if the cosmetic dentist is a member of the American Academy of Cosmetic Dentistry (AACD). That's because members are offered education and training on the latest breakthroughs in procedures, techniques and products.
Step #5 – Look for a Dentist Who is Attentive
When you visit a cosmetic dentist, the professional should be attentive and an active listener. This ensures that he or she will be able to provide the care specific to your desires.
Additionally, the cosmetic dentist should be patient and willing to answer all of your questions.
Step #6 – Seek a Cosmetic Dentist with Integrity
A final trait that is vital for your cosmetic dentist to possess is honesty. You want to work with a professional who will only recommend the care you need to meet your desires. Thus, you can always feel assured that your best interest is the center of attention.
Whether you're looking to make a love connection, gain employment or feel more confident when posing for photos, having beautiful teeth that compel you to smile is important. When you work with Dr. Greer, these criteria are easily met because of his award-winning skills. So reach out today to schedule a consultation and get on the road to smile perfection!
About the Author
For over 40 years, Dr. Dale W. Greer has been an authority in cosmetic dentistry. A graduate of Baylor College and current member of the AACD, he has gone on to have an award-winning career, rated as one of the "Best Dentists in America" and "Best Dentists in Dallas," among other accolades. Dr. Greer is a sought-after speaker who has also appeared on television several times sharing his expertise. He helps patients enjoy beautiful smiles at his private practice, and he can be reached for more information through his website.