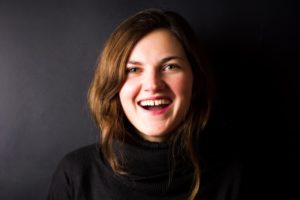 You've had a tiny chip in your front tooth for years now. It doesn't hurt, but you aren't comfortable showing your teeth when you smile in pictures. As a result, your friends tease you, which has gotten old over the years. If only there were some way to fix that little chip in your grin. Thankfully, there is – with porcelain veneers in North Dallas! Keep reading to discover how these custom-made restorations can transform your smile.
What Are Porcelain Veneers?
Veneers are highly durable, ultra-thin sheaths of dental porcelain that can be attached to the front surfaces of your teeth. This material is perfect for masking all kinds of aesthetic flaws in your teeth while blending right in with the rest of your smile. Dental porcelain is the perfect material for veneers because it can perfectly mimic your natural tooth enamel while maintaining a stunningly white shade.
What Issues Can Veneers Correct?
Porcelain veneers can improve your smile in a multitude of ways, such as correcting:
1. Gaps Between Teeth
Your veneers will appear uniform in size, thereby making any gaps in your grin effectively disappear.
2. Chips or Worn Areas
Uneven wear and tear or chips in your teeth can prematurely age you. Veneers can not only conceal these flaws, but also protect your teeth from further erosion.
3. Stains
Some stains, like those from too much fluoride consumption in childhood, are resistant to professional teeth whitening treatments. That's where veneers come in. They beautifully cover the discoloration and restore your smile to an amazingly white color.
4. Misshapen or Uneven Teeth
Some people's teeth are naturally irregular. Veneers can make your teeth appear more uniform in size and shape.
5. Slightly Crooked Teeth
Veneers are sometimes called "instant orthodontics" because they can immediately even out slightly misaligned teeth and give them a straighter appearance.
6. Sensitive Teeth
Years of eating and drinking can wear down your enamel, or the outer layer of your teeth that protects the sensitive layers underneath that lead to the tooth's nerves and blood vessels. Veneers provide a layer of protection to your teeth, shielding them from hot, cold, acidic, or sweet stimuli that may cause discomfort.
As you can see, porcelain veneers are capable of correcting a plethora of cosmetic flaws you may have in your smile. If you have any of the smile imperfections listed above, talk to your dentist about whether veneers are the right treatment for you.
About the Author
Dr. Dale Greer is a general and cosmetic dentist in North Dallas who graduated from Baylor College of Dentistry in 1977. Since then, he has become a Fellow of the Academy of General Dentistry and an Accredited Member of the American Academy of Cosmetic Dentistry. You can trust that he knows all there is to know about porcelain veneers. To see if they're just the treatment you need, contact Dr. Greer's practice at (972) 233-4546.