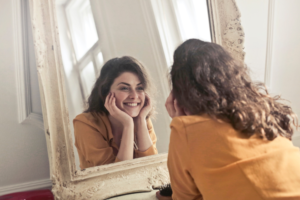 Your smile says a lot about you. If your teeth are imperfect, it's easy to feel insecure about your appearance. While there are several issues that might make you want to hide your teeth, a leading concern is white spots. The blemishes aren't a dental problem that needs to be treated, but they can make you think twice before smiling around new people. You can invest in your self-esteem and achieve the beautiful smile you crave with a dental fluorosis treatment in North Dallas. Here are some simple ways your cosmetic dentist can improve your teeth and your confidence.

What Causes White Spots on Teeth?
If you have white spots on your teeth, you're not alone. They are a common issue, but rest assured, they are only an aesthetic issue. While they can create an uneven or inconsistent smile, they generally don't indicate an underlying dental problem, but what causes them? They could be the result of various factors, including:
Dental Fluorosis: Fluoride is a naturally occurring substance that's known to help ward off tooth decay. Although it's beneficial to your oral development, too much fluoride can cause white spots or blemishes on the teeth. It occurs when a child is exposed to too much fluoride before their teeth emerge through the surface of their gums.
Enamel Hypoplasia: When the teeth are developing, enamel hypoplasia can cause defects of the enamel, such as white spots, grooves, or pits.
Tooth Demineralization: Exposure to sugary or acidic foods and drinks can cause your enamel to demineralize, which is early tooth decay.
What are Some Ways to Treat White Spots?
Despite white spots on your teeth, you can have a beautiful smile. Your cosmetic dentist in North Dallas can use one or more procedures to improve your teeth, such as:
Enamel Microabrasion: A small amount of enamel is removed to reduce the noticeability of the spots.
Teeth Whitening: Whitening treatments can make the spots blend in by brightening your enamel.
Dental Veneer: A veneer covers the entire front surface of a tooth, instantly enhancing its color, size, shape, and proportion. This can be the ideal solution if you have several cosmetic concerns.
Topical Fluoride: A fluoride varnish can help reverse the early stages of enamel erosion.
Composite Resin: A special material is customized to match your enamel color to cover aesthetic concerns, like discoloration.
Tips for Preventing White Spots
You can't always prevent white spots on your teeth, but there are several ways to reduce your risk of it, such as maintaining your oral hygiene habits at home and visiting your dentist regularly.
If you're distracted by white spots on your teeth, you can get a radiant smile and boost your confidence with the help of your cosmetic dentist.
About Dr. Dale Greer
Dr. Dale Greer is a member of various dental organizations because of his exceptional qualifications and experience, including the American Academy of Cosmetic Dentistry. He can help you achieve the flawless smile you've always wanted. Contact our office today to schedule your consultation for cosmetic dentistry.