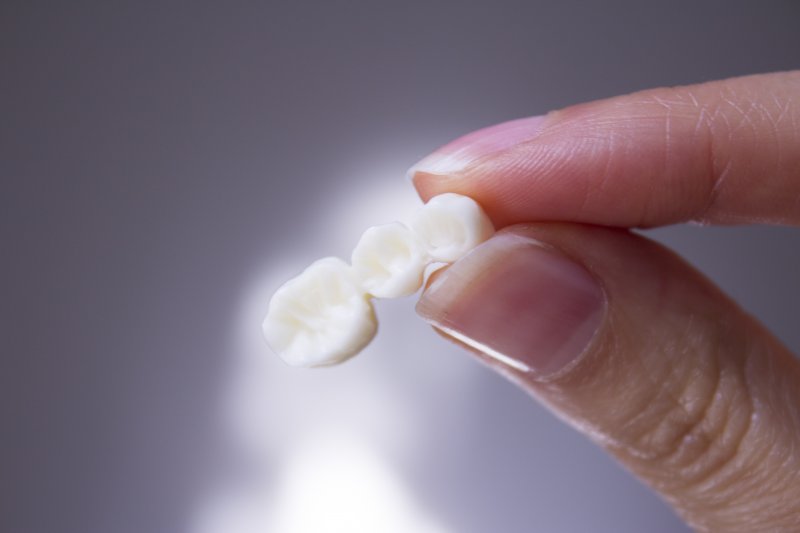 Do you have missing teeth? Your dentist might suggest dental bridges to close the gaps in your smile. It's usually anchored to the healthy teeth on either side of the gap in your mouth, helping restore your bite and preserve your facial structure. Although they can last for many years, they can still fail and necessitate repair or replacement. Luckily, knowing what causes dental bridge failure can help you prevent it from happening. Read on as we discuss how they get damaged and what you can do to increase the longevity of your bridge.
What Causes Dental Bridge Failure?
There are several reasons why dental bridge failure occurs, including:
Poor Oral Hygiene
Poor oral hygiene is the most significant and common reason behind dental bridge failure. When you fail to care for your teeth properly, bacteria can enter under the bridge through the crowns, producing decay in your natural (or abutment) teeth. With or without dental bridges, you must stay on top of your oral hygiene routine to maintain a healthy smile.
Insufficient Abutment or Teeth Support
Dental bridges must have sufficient support from the abutment or your natural teeth to survive and function properly. Otherwise, instability can result in trauma that causes dental bridge failure.
Unhealthy Habits
Nail-biting, chewing on a pen, frequent snacking, grinding your teeth at night – are you guilty of any of these habits? They're quite common and might seem harmless, but they can easily cause trauma to the supporting abutment. Unless you kick these habits to the curb, you could experience dental bridge failure in the long run.
Poor Choice of Material
There are many different types of materials used to create dental bridges. However, not all of them are suitable for every case or patient. Your dentist must choose a material that works best for your smile. If not, it can cause your dental bridge to fail sometime down the line.
Lack of Professional Dental Care
In addition to your at-home dental care routine, you must see your dentist regularly for cleanings and checkups. These bi-annual visits allow your dentist to assess your oral health, giving them a chance to detect any potential problems with your bridge that could lead to failure.
How to Care for a New Bridge
Dental bridges can last over ten years with proper dental care! Here are some ways you can ensure your restoration lasts as long as possible:
Brush your teeth twice a day with a soft-bristled toothbrush and floss daily
Consider getting a specialized flossing tool (proxabrush) to clean effectively under your bridge
Use fluoride toothpaste and antiseptic mouthwash
Eat a well-balanced diet full of fresh fruits and vegetables
Regularly visit your dentist for routine cleanings and checkups
If you have missing teeth, dental bridges are an excellent solution to restore your smile and confidence. With proper dental care, you can avoid dental bridge failure and enjoy your restoration for many years!
About the Author
Dr. Dale Greer is a graduate of the Baylor College of Dentistry. He was voted by his peers as One of the Best Dentists in Dallas in D Magazine, Texas Super Dentist, and Best Dentists in America. If you feel self-conscious about your missing teeth, Dr. Greer can help revitalize your health and confidence with dental bridges. Are you interested in learning more? Visit our website or call (972) 233-4546 to schedule an appointment with Dr. Greer.