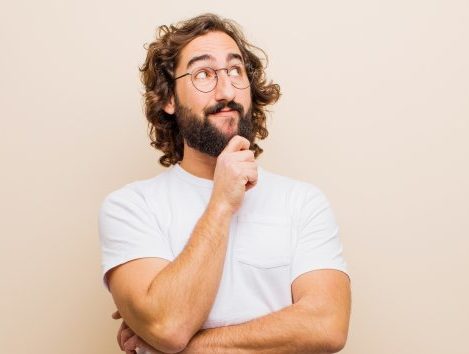 You've been experiencing tooth pain for a while now, and you finally decided to schedule an appointment with your dentist. After taking X-rays, cleaning your teeth, and doing a thorough examination of your mouth, it was determined that one of your pearly whites is severely damaged and will need to be repaired with a dental crown. If you've never had one placed before, you may be wondering if it's painful. Read on to learn about whether it hurts to get a dental crown and the risks of choosing not to move forward with treatment.
Does Getting a Dental Crown Hurt?
If you're nervous about getting a dental crown, there's nothing to be worried about. Your dentist will numb the area and can administer dental sedation to ensure that you're comfortable throughout treatment. Once you're comfortable and thoroughly numbed, they will remove decay if there's any present and shape the tooth so your new crown will seamlessly blend with your other teeth. They will then take an impression of the tooth to make a temporary crown that will protect it until the permanent one is made. When your permanent crown is ready, you will return to your dentist's office to have it cemented into place.
What If I Don't Get a Dental Crown?
Though dental sedation and numbing of the area will keep you comfortable and pain-free throughout treatment, what if you still don't want to undergo the procedure? If you decide against getting a crown, any cracks or fractures in the damaged tooth will likely continue to get worse. This may eventually lead to a severe tooth infection, which will require a root canal. If you continue to put off treatment, the tooth may eventually fall out or need to be extracted.
3 Benefits of Dental Crowns
Now that you know what to expect from the procedure and the dangers of not getting a dental crown, some of the ways that they benefit you include:
Enhanced oral function – Dental crowns surround the entire visible surface of a tooth to protect it from damage. This also makes it easier for you to bite and chew your food without experiencing any pain or discomfort.
Improved appearance – Though they protect the tooth from further harm, dental crowns are also incredibly lifelike, which means that they can make your smile look healthier and more uniform.
Pain relief – When a tooth is damaged, it will likely be sensitive to pressure or temperature changes. Dental crowns create a barrier from things that can irritate the tooth as well as preserve its structure to make it stronger and more durable.
If your dentist tells you that you need to get a dental crown, don't put off treatment. They can ensure that you'll be comfortable throughout the procedure so you can be on your way to a healthy, happy, and pain-free smile!
About the Author
Dr. Dale W. Greer leads a compassionate team of Dallas oral health professionals who take pride in helping you keep your smile healthy and beautiful. If you have a tooth that is severely damaged or infected, they offer dental crowns that can restore the function of the tooth and alleviate any discomfort you're feeling. If you're ready to make an appointment with Dr. Dale W. Greer or want more information on dental crowns, visit his website or call (972) 233-4546.