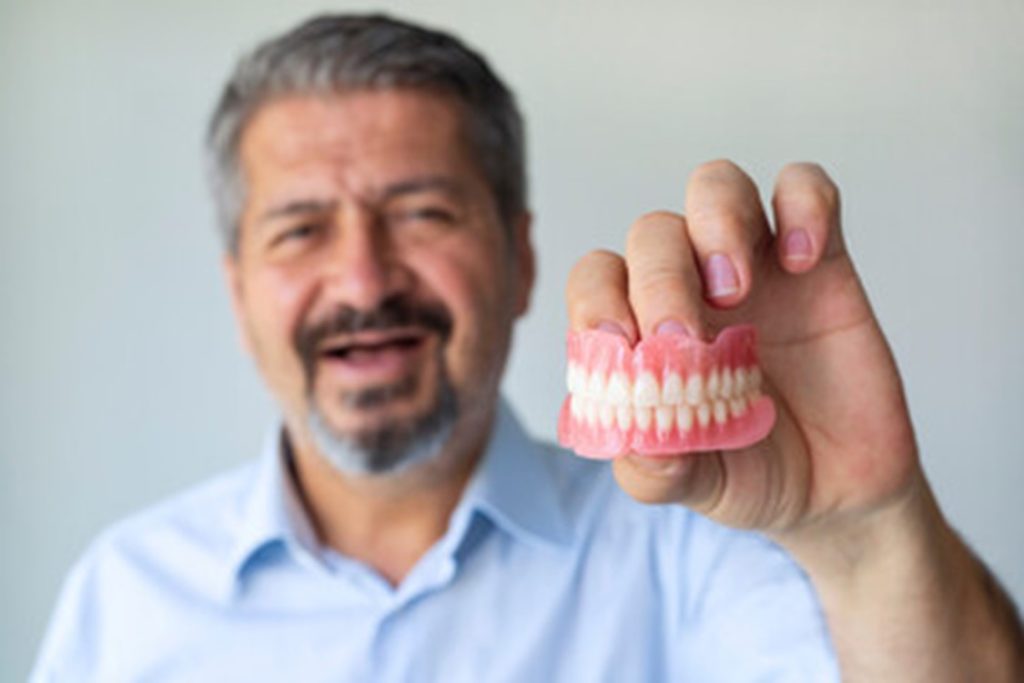 Thanks to modern technology, dentures today look more like natural teeth than ever before. However, like real teeth, they can still become stained over time. If you want to keep your dentures stain-free and bright, you need to take proper care of them. If you're looking for some easy tips to whiten your dentures and prevent discoloration, keep reading.
Soak Your Dentures
It's important to soak your dentures in warm (not hot) water and a proper cleaning solution when you're not wearing them. This helps to maintain their appearance and functionality. In addition to preventing staining, soaking them overnight helps them keep their shape. Your dentist can give you instructions on how to properly soak your dentures.
Brush Daily
Like real teeth, dentures should be brushed daily with a soft-bristled brush to remove food and other debris. And if you use denture adhesive, make sure to clean the grooves that meet your gums to remove any extra adhesive.
Rinse Often
It's necessary to rinse your dentures after consuming foods or beverages that are known to cause staining like red wine, coffee, berries and more. These items can discolor your dentures the same way they can discolor your natural teeth, especially with repeated consumption over time.
Rinse your dentures often in warm or cool water and try to avoid waiting long periods of time to rinse them if you've consumed stain-causing foods or beverages.
Consider Professional Whitening
You can have your dentist whiten your dentures if you are unable to remove stains or discoloration by using the above methods. It only takes a few minutes for your dentist to clean the surface of your dentures and make them look like new. And the good news is that twice a year is usually sufficient for professional whitening.
It's important that you avoid using at-home teeth whitening solutions on your dentures. They often contain bleach and other ingredients that aren't safe to use on them. Additionally, teeth whitening toothpastes have peroxides which are ineffective on dentures.
With proper care, you can ensure your dentures stay as bright and white as possible. Stains and discoloration don't have to cause you problems, so reach out to your dentist if you want solutions to whiten your dentures.
About the Author
Dr. Greer graduated in 1977 from the Baylor College of Dentistry and has been helping his patients achieve brighter, healthier smiles ever since. He regularly completes continuing education to stay up to date on the latest procedures and technologies. He is a member of the American Academy of Cosmetic Dentistry and is a Fellow of the Academy of General Dentistry. Dr. Greer was voted by his peers as "One of the Best Dentists in Dallas" by D Magazine. If you have questions about your dentures or denture whitening, visit his website or give him a call at (972) 233-4546.