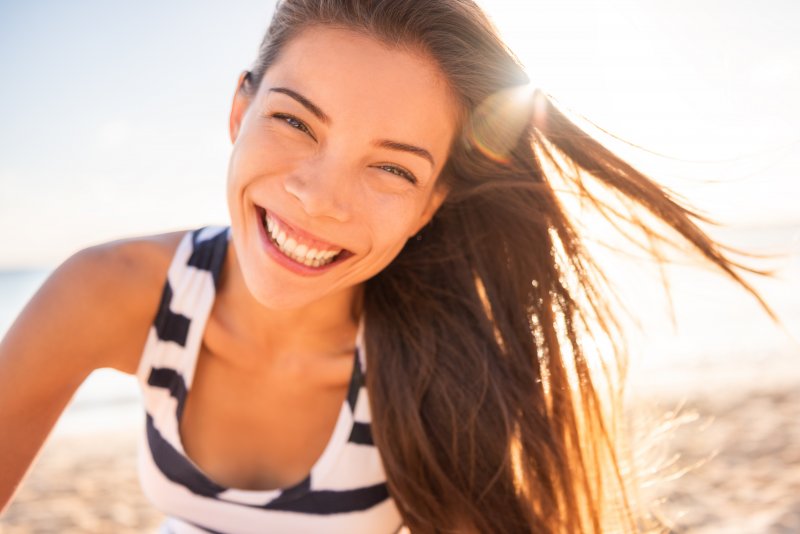 For many, summertime is well-known for excitement and relaxation. It lets families take time off from work and school for vacations by pools, beaches, and other fun locales. However, did you know these months are also ideal for teeth whitening? It turns out that getting genuinely "pearly whites" during summer has advantages.
If you're ready to learn more, here are three significant benefits of professional teeth whitening this season. Read them over to see if a brighter, whiter smile would make your fun in the sun even sweeter.
Nicer Vacation Photos
For excellent summer vacation photos, you need a smile that lives up to the experiences you're commemorating. Pictures with yellow or dull teeth just won't look very good. They may make you associate your fun summer activities with a dirty-looking mouth, which would be unpleasant.
In contrast, a whiter smile makes pictures all the more touching. You'll likely convey more confidence when the cameras come out. You could well feel like your white teeth do greater justice to the seasonal moment caught on film.
Better First Impressions
Summers don't just involve family and friends; they can include new faces too. After all, you never know whom you're going to meet when you're hanging on the beach or around a campfire. Therefore, you'll want to make a good first impression with a whitened smile.
While it might seem minor, whitening your teeth makes a difference in others' perceptions. In fact, one British study found that teeth are "the human equivalent of a peacock's tail." In other words, your teeth can impress other people. A white smile can even make you appear younger by taking attention away from wrinkles or lines around your face.
Summer Treatment is Easy & Effective
Unlike other cosmetic dental procedures, teeth whitening is neither complicated nor time-consuming. You can do an in-office treatment that brightens your smile in a single appointment. On the other hand, you could opt for a dentist-approved, at-home whitening that bleaches stains over a few weeks. Either way, you're ensured excellent results.
The process is made more effortless during the summer. As employees and children get more flexible schedules for their vacations, dental patients have more time for whitening.
In the end, there are perks to starting summer off with a whitened smile. Consider talking with your dentist about whitening options before any upcoming travel plans.
About the Author
Dr. Dale W. Greer is a dentist based in Dallas, TX. A Baylor College of Dentistry graduate, he is a member of the Academy of General Dentistry and the highly acclaimed American Academy of Cosmetic Dentistry. The latter group has confirmed his "superior level of excellence in cosmetic dentistry." Dr. Greer has also been voted one of Dallas' top dentists by D Magazine for eighteen years. He currently practices at his self-titled clinic and can be reached at his website or by phone at (972)-233-4546.