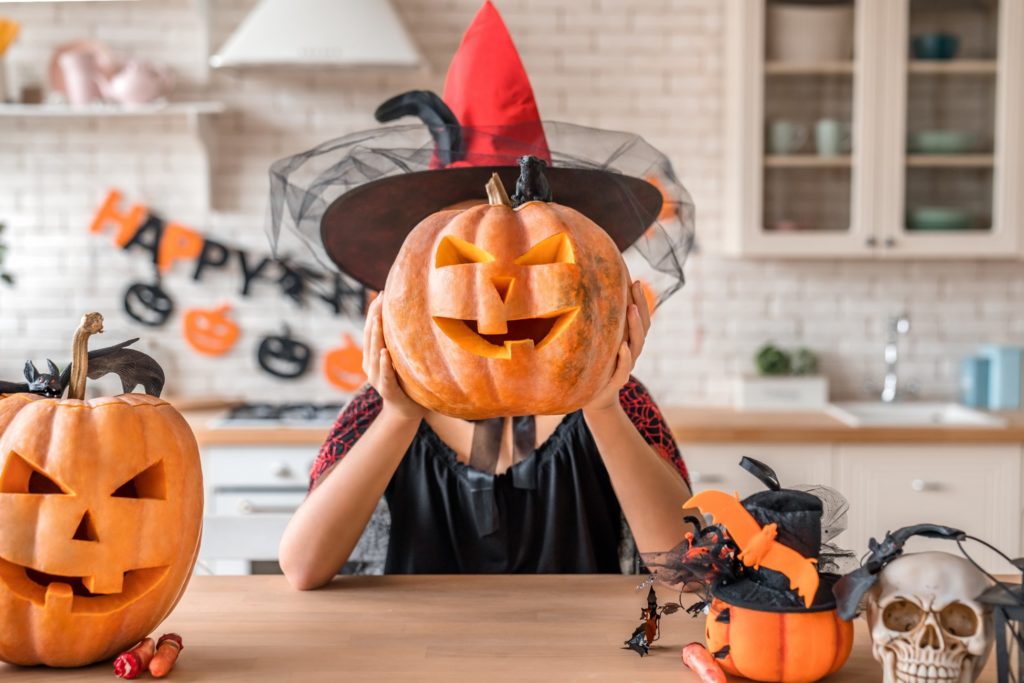 Between the haunted hayrides and scary costumes, October is "spooky season" for a reason! Of course, the copious amounts of candy mean it could go by another name: sugar season. Since cavities and other oral health problems can quickly wreak havoc on your smile, it's important to do everything you can to keep your teeth decay-free. Here are a few tips to help!
Tip #1: Be Picky About Your Candy
While no candy is "good" for your teeth, there are some that are better than others. For example, gummy candies are incredibly sticky while sour ones can quickly eat away at the enamel on your teeth. Of course, jawbreakers don't even need an explanation – the danger is in the name! Ultimately, it's best to stick to options that can easily be rinsed away, like milk chocolate. Dark chocolate is also a great option since it's lower in added sugar.
Tip #2: Set a Limit; Sell the Rest!
Even the "best" candies are not good for your teeth when consumed in excess. That's why it's best to set a limit and sell the rest! You can also do your best to be proactive. For example, if you're passing out candy to trick-or-treaters, only set aside a few for yourself and bring any extra pieces you have to work or your child's school.
Tip #3: Eat a Well-Balanced, Nutrient-Dense Diet
One of the best things you can do to keep your oral health in pristine condition is proactively filling your plate with nutrient-dense, well-balanced meals. That way, your teeth and gums get the nutrients they need to stay healthy from the inside-out!
Tip #4: Always Brush Your Teeth Before Bed
After a long day, you might be tempted to jump under the covers without brushing. After all, will one night really make a difference? In short, yes! The sugar and food particles in your mouth can erode your enamel if you don't complete your oral hygiene routine before going to bed. That's a recipe for cavities. So, always brush beforehand – it can make all the difference when it comes to preventing tooth decay this spooky season.
Tip #5: Don't Skip Your Second Dental Checkup of the Year
With the holiday season right around the corner, your schedule might be jam-packed with to-dos. Don't let that stop you from visiting your dentist! At your biannual checkup, they will screen for cavities, oral cancer, and other oral health concerns, as well as put a treatment plan in place for any issues they do find. Plus, the cleaning portion of these appointments ensures that stubborn plaque and tartar are removed and that the hard-to-reach areas of your mouth are cleaned.
Even if you love all-things-scary, your teeth shouldn't be a frightening part of Halloween! So, make sure to take really good care of them this spooky season.
About the Author
Dr. Dale Greer isn't just a top-rated Dallas dentist – he has been voted Texas Super Dentist and one of the best dentists in America too! His 40+ year career in dentistry began at the Baylor College of Dentistry. Since then, he has been awarded the honor of "Fellowship" in the Academy of General Dentistry and maintained active memberships with professional organizations like the American Academy of Cosmetic Dentistry. If it's been more than six months since your last checkup or you'd simply like to learn more about how to maintain a healthy, happy smile, don't hesitate to visit our website or call (972) 233-4546.