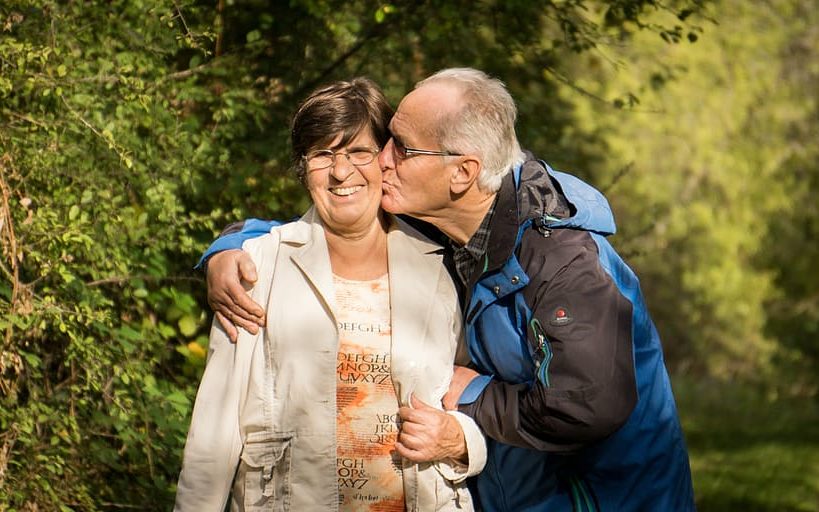 Dentures are an important part of life for many people. They are a great way to restore your smile after losing several or all of your teeth. Even so, dentures can take some getting used to. You may find that some things feel different with these restorations, but what about kissing? Continue reading to learn whether you can kiss with dentures.
Can You Kiss with Dentures?
Do you have a date coming up? If so, you'll likely be wondering if you can smooch your date at the end of the night. Luckily, kissing with dentures is nothing to worry about as long as they are stable.
Some patients have trouble with slipping dentures, which can occur when they don't fit properly. If this is the case, speak with your dentist about having them adjusted or replaced. Additionally, be sure to take your time when kissing with dentures, and remember that practice makes perfect.
3 Tips for Date Night with Dentures
If you're preparing to go on a date, especially if it's the first one, you may feel nervous. For that reason, dentures shouldn't be one more thing you need to worry about. There are a few tips that you should keep in mind to make kissing with dentures and your date night go smoothly, such as:
Relax – When kissing with dentures, make sure to enjoy the moment. Concentrate on your partner and take a moment to adjust or take a break if need be.
Watch what you eat –There are some foods that cause your dentures to slip more easily. Try to avoid anything overly hard or sticky for this reason. Additionally, cut your food into small pieces. This will make them easier to chew. Take your time when chewing so you don't run into problems.
Practice talking beforehand – Practice speaking out loud before you go on your date. It's not uncommon for people who are new to wearing dentures to have trouble making certain sounds. Practicing beforehand will ensure that you can smooth talk your date as well as sweep them off of their feet.
About the Author
Dr. Dale W. Greer has been treating patients living in Dallas as well as the surrounding DFW communities at his private dental practice for many years. He enjoys giving patients a variety of treatments to prevent dental issues, repair damage, and improve the look of their beams. Additionally, he can give you tips if you're new to wearing dentures so you can eat, speak, laugh, and smooch with confidence. If you are interested in setting up an appointment with Dr. Greer or want to learn more about dentures, you can call his dental office at (972) 233-4546 or visit his website.