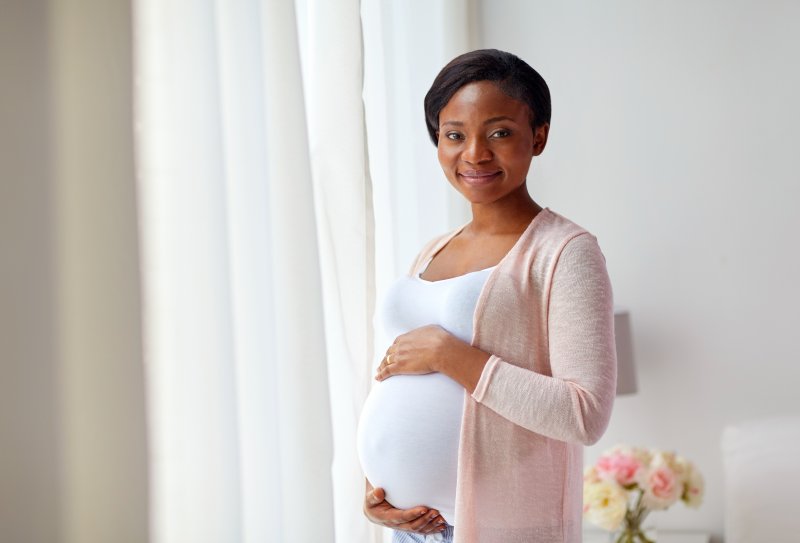 Dentures sometimes get a reputation for being reserved for seniors. Without a doubt, they can be enormously helpful for older people who have lost teeth, but they're far from the only ones who can benefit from them.
In fact, dentures are not only a good pick but can be the best possible option for many people who want to replace their teeth. If you're interested, here are a few examples that prove that dentures aren't just for seniors.
Pregnant People
Pregnancy can cause all kinds of changes for people, and one of the ones that tend to catch expectant parents off guard is the effect that it has on the teeth. The body naturally starts sending nutrients to the growing baby and away from the mouth, which can naturally cause oral health to degrade.
In some cases, pregnant parents can even see their teeth start to fall out. Obviously, pregnant people aren't in a position to get dental implants, so dentures are a great way to non-invasively repair their smile.
Teenagers
Teens can lose their teeth in all kinds of ways and are more focused on their appearance than anyone else. As a result, they're often interested in replacing their teeth as quickly as possible.
They may want to use dental implants to do that, but most dentists will tell you that that's a bad idea. Teens' jaws are still growing, while the dental implant does not. This can cause the implant to move in the mouth, or even to fall out in select cases.
For that reason, dentures can be incredibly useful for teenagers who don't want to modify their teeth to get bridges but still want a replacement before they can get dentures.
People with Gum Disease
If someone has severe gum disease, one consequence of that can be tooth loss. However, gum disease can also make some other kinds of tooth replacement, like implants or bridges, problematic. Dentures are incredibly safe, meaning that even people with gum disease can benefit from them.
As you can see, there are all kinds of people who can benefit from dentures—not just seniors!
About the Author
Dr. Dale Greer is a dentist who sincerely loves his art and has empathy for every patient he sees. Regardless of your needs, he is happy to help you! Dr. Greer received his dental doctorate from the Baylor College of Dentistry. He is an Accredited Member of the American Academy of Cosmetic Dentistry—one of only 306 worldwide­—and has served on the Board of Directors of the Dallas County Dental Society.
If you have any questions about dentures, he can be reached at his website or by phone at (972) 233-4546.