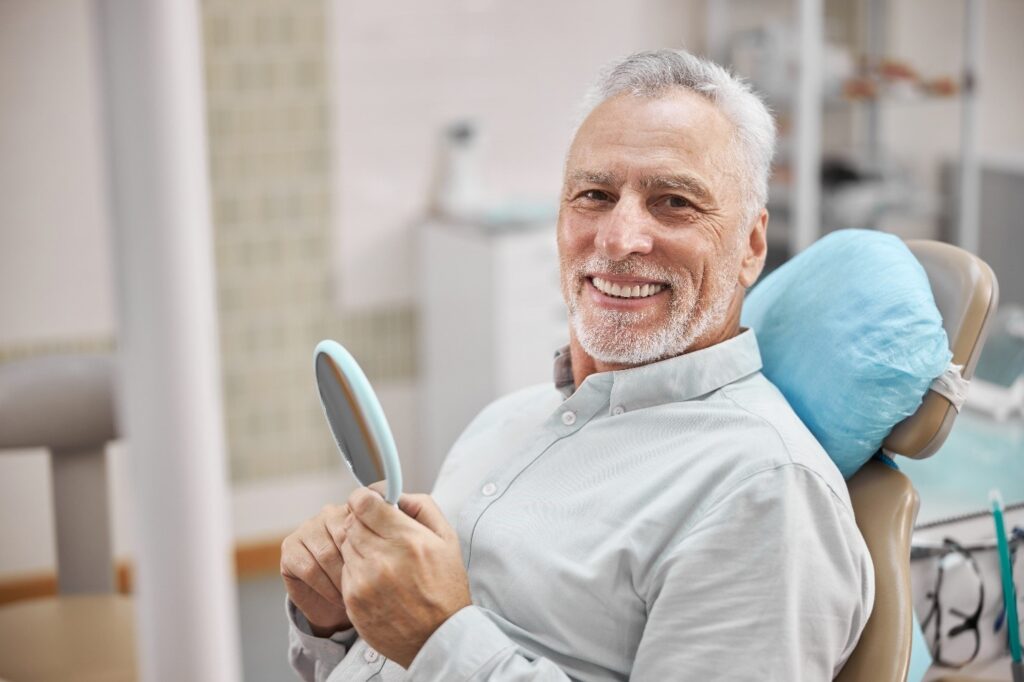 Your smile often makes the first impression, and if you have gaps in your teeth, they become immediately noticeable when meeting someone new. This can undoubtedly affect your self-esteem and cause you to avoid smiling altogether. However, living this way is not ideal, especially when dental implants offer a reliable solution. Read on to discover how dental implants can effortlessly restore missing teeth and why there's no need to feel embarrassed about them.
Missing Teeth Can Impact Oral Health
The impact of missing teeth extends far beyond mere aesthetic appeal. What often goes unnoticed is the impact on overall oral health. The critical issue lies in the potential chain reaction that missing teeth can trigger, ultimately leading to further tooth loss.
As time passes, the teeth neighboring the gaps will progressively shift inward, heightening the likelihood of their eventual loss too. This shifting can also contribute to jawbone deterioration and facial collapse, giving rise to a range of distressing issues.
Thankfully, dental implants provide a remedy by filling those gaps, effectively halting further tooth movement and preserving a complete jaw structure. Through the restoration of missing teeth with dental implants, you can embrace good oral health and confidently embrace life, free from worries about undesirable dental problems.
Dental Implants Are Built to Last
You might be familiar with the fact that some tooth replacement alternatives necessitate frequent adjustments, repairs, or even complete replacements. For instance, if you know someone who uses dentures, you're likely well-acquainted with the regular cleaning and periodic requirement for new sets.
In contrast, dental implants are specifically engineered for long-term durability. With appropriate maintenance, your dental implants have the potential to endure for decades, and in some cases, even a lifetime.
You'll Experience Peak Oral Functionality
Regarding other tooth restoration solutions like dentures or bridges, patients often need to be cautious about their food choices. One misstep in biting or selecting the wrong dish can lead to an embarrassing broken restoration or even a dental emergency.
Fortunately, dental implants allow you to regain nearly all the lost bite force caused by missing teeth. Moreover, you'll enjoy two complete rows of natural-looking teeth that can confidently handle all your favorite foods with ease.
The absence of teeth can greatly affect both your oral health and self-confidence. Nevertheless, you don't have to endure unnecessary suffering, as dental implants offer a solution to restore both your beautiful smile and self-confidence!
About the Practice
For numerous years, Dr. Dale W. Greer has been serving patients in Dallas and the surrounding DFW communities through his private dental practice. With a profound passion for dentistry, Dr. Greer and his skilled team are committed to delivering an exceptional experience from the moment patients enter their office. This encompasses restorative dentistry, including the use of dental implants to replace missing teeth. If you wish to schedule an appointment with Dr. Greer or seek further information about dental implants, feel free to contact his dental office at (972) 233-4546 or visit his website.