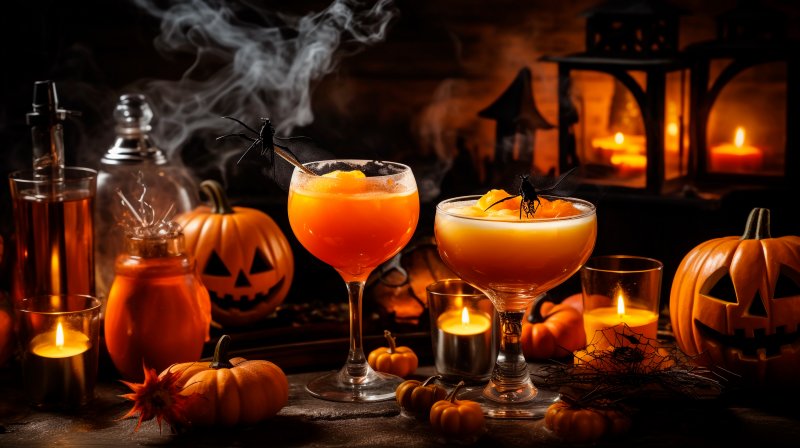 Halloween is a time of spooky fun and indulgence, and for many adults, that means enjoying some boo-ze. While the array of Halloween-themed drinks and concoctions can be tempting, it's essential to consider the potential impact on your oral health.
If you want to learn more about how alcohol can negatively impact your teeth, and what you can do to avoid its effects this Halloween, continue reading.
Sugary Scares
Many Halloween beverages are loaded with sugar. Harmful bacteria love to dine on this delicacy, producing acids in your mouth that can erode your tooth enamel. To prevent sugar-related tooth troubles, try to limit your consumption of sugary drinks.
Acidic Elixers
Alcohol is acidic by itself, but adding citrus juice or soda to cocktails can up the acid to levels that cause more damage in a shorter amount of time. To counteract the effects, consider eating some cheese or yogurt to aid in neutralizing the acid.
Ghastly Gums
Drinks that contain alcohol can lead to dehydration, which affects your saliva production. Saliva is your mouth's natural defense against acid and bacteria. Studies show that people who drink alcohol are far more likely to have gum-related issues than those who don't. Stay hydrated and wash away acid and bacteria by drinking water alongside your alcoholic beverages.
Stained Fangs
Dyed Halloween drinks, especially those featuring dark sodas or red wine, can stain your teeth. These stains are not only scary to look at but can be challenging to remove. Consider using a straw to minimize direct contact with your teeth. Remember to rinse your mouth with water or an anti-bacterial mouthwash after having your fill of colorful concoctions.
There's nothing wrong with enjoying a little alcohol to celebrate the spook of the season, but it's important to do so responsibly and keep its impact on your oral and physical health in mind. In fact, it's a good idea to schedule an appointment for a checkup or cleaning once the festivities are over, especially if you haven't been to the dentist in a while. Happy Halloween!
About the Author
Dr. Dale Greer is a warm and friendly dental professional with many years of experience in helping patients restore their smiles and stay healthy. He received his dental doctorate from the Baylor College of Dentistry, and has since become a fellow of the Academy of General Dentistry as well as an accredited member of the American Academy of Cosmetic Dentistry, two very prestigious honors. To schedule an appointment with Dr. Greer, call (972) 233-4546 or visit the website to explore other services.