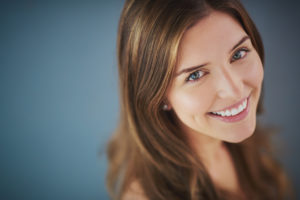 Do you find yourself hiding your teeth in pictures? Maybe you avoid laughing when you are around your friends? If you do not love the appearance of your smile, it is common to feel insecure. It is easy to lose hope and feel as though there is nothing that can be done to improve your confidence. However, you are not out of options. You can give your self-esteem the boost it needs with your cosmetic dentist in North Dallas, Dr. Dale W. Greer. You can achieve the radiant smile you have always wanted using a variety of effective procedures that cater to your specific needs. Together, we will help you stop feeling insecure to let your beauty shine from the inside out.

Transform Your Smile with Cosmetic Dentistry
Your smile is an important asset to how you feel about yourself. While you should not judge a book by its cover, many will view you differently if you do not have attractive teeth as well. While it can seem like you have no option but to live with the imperfections, you can reverse the flaws with your cosmetic dentist.
There are several factors that can impact the appearance of your teeth and gums, like genetics, poor oral hygiene, smoking, and trauma to the mouth. No matter the cause, Dr. Greer will create a customized treatment plan to transform your smile.
Porcelain Veneers
One of the most popular cosmetic procedures involves porcelain veneers in North Dallas. By attaching custom-made shells to the front side of the teeth, chips, cracks, and discoloration are instantly hidden while improving their size and shape. Their versatility allows them to be used to treat a variety of cosmetic issues, including abnormally shaped and shorter than average teeth. In some cases, they can even be used to make your smile appear straighter by hiding minor overcrowding and gaps.
This simple and noninvasive procedure allows you to maintain more of your tooth's structure when compared to veneers of the past. With the use of porcelain, they will look natural while also keeping your teeth bright because they are stain-resistant. In as little as two appointments, you will have a flawless new smile with results that can last an average of 10 years.
Teeth Whitening
Tooth discoloration causes your smile to look aged and dull. While it is not avoidable with aging, there are other factors that can influence how severely they darken, such as tobacco use and the foods you eat. To brighten your smile, do not turn to over-the-counter products. Instead, gain dramatic and lasting results with a professional whitening treatment. Using a powerful whitening agent, the enamel is deeply penetrated to get your teeth several shades whiter. It is the safe, reliable, and effective solution you need to restore a youthful appearance.
Get a Confident Smile Today
If you are ready to stop feeling insecure about your teeth, Dr. Greer is here to help. Contact our office today to schedule your consultation for a confident smile.