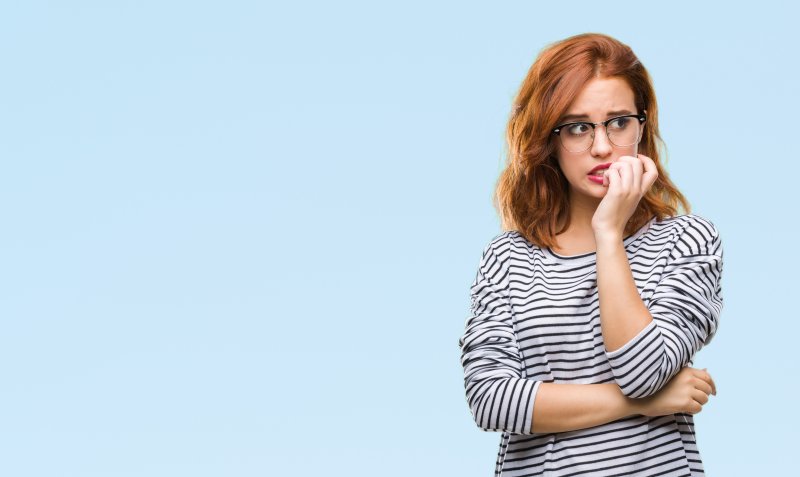 Your teeth chew through a lot as the years pass, and not all the stuff they grind up is gentle on them. They can become discolored when stains set in on their surface or beneath the enamel. This can happen due to poor oral hygiene, use of certain medications, or consuming items heavy on dyes and pigments. Thankfully, cosmetic dental procedures can usually get them out or cover them up. Here's what you need to know about teeth stains and what can be done about them.
Staying on Top: Extrinsic Teeth Stains
When a stain occurs on the surface of the tooth, it is considered extrinsic. These happen when particles like the pigments found in food or drink accumulate in the protein film covering the enamel. Common causes are tobacco use and frequent consumption of tea, coffee, cola, or wine. Regular dental cleaning and brushing with whitening toothpaste can do a lot to get these bothersome stains out.
Going Under: Intrinsic Teeth Stains
When a stain settles beneath the tooth's surface, it is considered intrinsic. These happen when particles get beneath the enamel and accumulate there, usually appearing greyish. White intrinsic stains can happen because of excessive fluoride use, particularly in children. Since these stains are located beneath the hardest substance in the human body, removing them is difficult but not impossible. Getting them out usually takes a professional at-home or in-office teeth whitening treatment.
Getting Up There: Age-Related Teeth Stains
Enamel thins out over decades of use, and beneath it is a layer of naturally yellow dentin. This results in the yellow dentin showing through more and more with time. Aging teeth also become more brittle, making them more vulnerable to staining. Because of this and the accumulation of extrinsic and intrinsic stains, teeth tend to become discolored in later years.
How Can I Prevent My Teeth from Staining?
The best way to prevent tooth discoloration is good oral hygiene, regular dental visits, and avoiding habits that stain them. Stains can often be removed with special dental treatments or even during a routine cleaning. Taking proper care of your teeth can keep your smile bright and white for decades.
About the Author
Dr. Dale W. Greer earned is Doctor of Dental Surgery at the Baylor College of Dentistry in 1977. He serves as a member of the American Dental Association, the Texas Dental Association, and the American Academy of Cosmetic Dentistry. His practice offers services such as general, restorative, and cosmetic dentistry including teeth whitening treatments. For more information on tooth discoloration and how to remove it, contact him online or dial (972) 233-4546.